At Hotel Ilisia we have taken all the measures of hygiene and safety applying all the protocols of EODY FOR Covid-19 in all the services, the public places and the rooms of our hotel. Below you will find some of the most important measures applied in the hotel.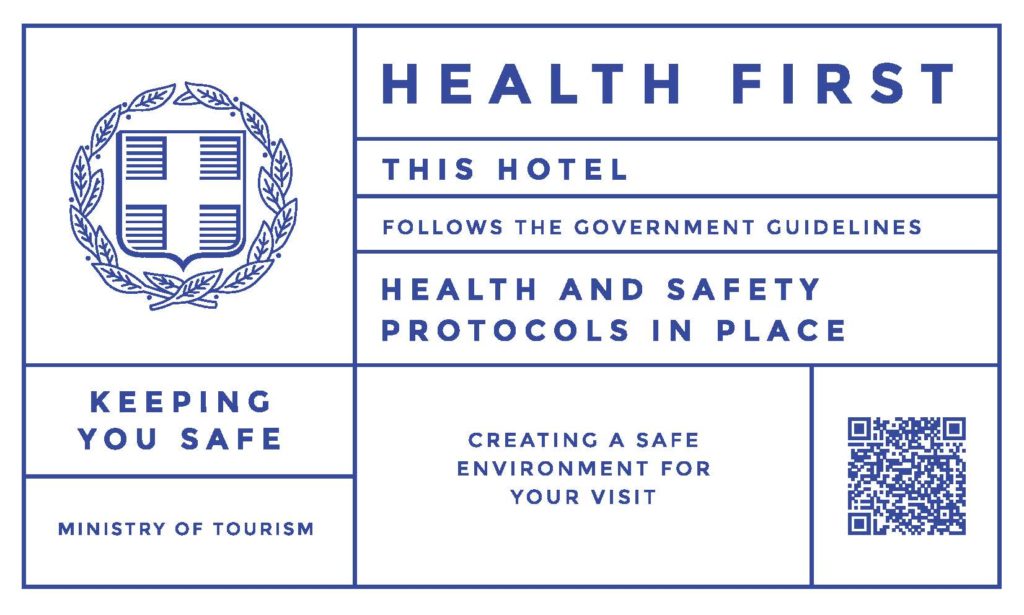 All staff of our hotel is fully vaccinated.
Regular training of staff for the safe use of Personal Protective Equipment and supervision of their proper use
Specialized training of staff on health and safety issues and information on the COVID-19 suspected case management plan
Mandatory use of a mask by the staff in all areas of the hotel
Carrying out the necessary self-tests and additional molecular tests for coronavirus detection (PCR) on a regular basis
Thermometry of each guest upon entering our hotel.
Frequent disinfection of surfaces and points that are often touched (eg buttons, knobs)
Installation of intact antiseptic stations in all areas
Recommendation for the use of masks to all visitors
Good and continuous ventilation in all areas of the hotel
Limited number of people in the elevator: 2 people.
Certification of proper operation and hygiene of air conditioners
All of the rooms are cleaning with steam cleaner
Emphasis on disinfecting surfaces and points that are often touched (eg remote control, knobs)
Installation of a special protective glass divider for the safe communication of the reception staff with the customers
Disinfection of cards / keys of the rooms
Electronic and contactless payment of the accounts
Installation of antiseptic for use by the customer in the reception
Regular disinfection of the reception surfaces
Staff equipped with personal protective equipment
Cleaning and disinfection of table seats after use by each customer
Distance between the tables according to the instructions of EODY
Strict good hygiene, cleaning and disinfection practices in the food sector